College Representatives – National Future Problem Solvers
General News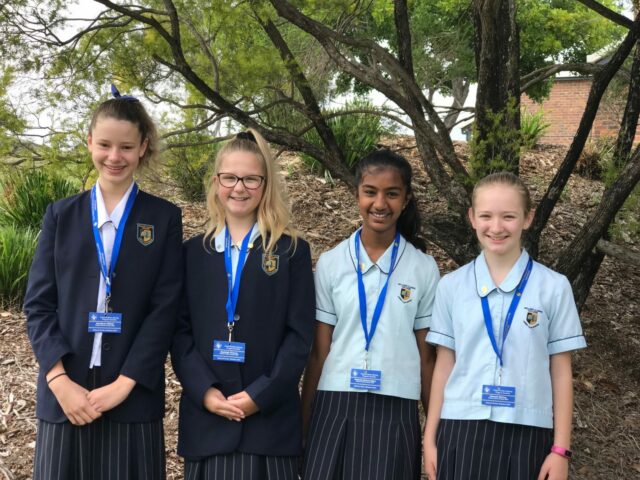 The College was proudly represented at the Future Problem Solvers National Finals over the weekend by three Primary and three Secondary students who travelled with staff and parents to Brisbane for the event.
Four students competed in the Scenario Performance which involved an oral storytelling activity. Students were challenged to create a 4-5 minute story based on the topic 'Coping with Stress', set at least 20 years in the future.
• Kayleigh O'Leary (Year 6) placed 1st in Scenario Performance at the Finals and 2nd overall (this is based on both Qualifying and Finals results)
• Maddison Willett (Year 7) placed 3rd in Scenario Performance at the Finals and 4th overall
• Hannah Wilkins and Dhaksha Baheerathan (Year 6) placed 4th and 5th overall.
Two students represented the College in Community Problem Solving. Students recognise, address and overcome obstacles as they work together to make a positive difference in their own community. Our Secondary boys, Nicholas Ng (Year 9) and Krish Bisht (Year 8), set up a display aimed at educating people about their Community Problem Solving topic, 'Cyber Bullying'. Thomas Browne who was unable to attend contributed greatly to the College entry.
Congratulations to all involved on your exceptional achievements and for being such wonderful College ambassadors. Thank you to our staff who have worked with the students during the year leading up to this event.
Go Back