Remembrance Day 2020
General News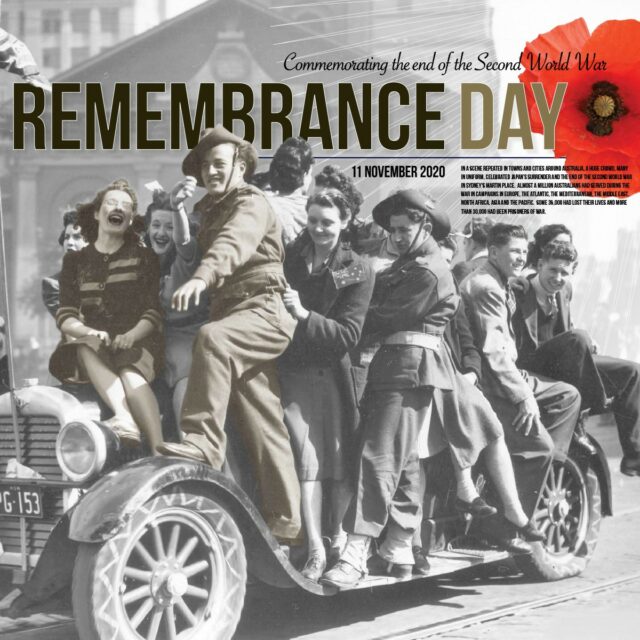 Remembrance Day is the anniversary of the Armistice that ended fighting with Germany in World War I. It is also a day to remember and honour all Australians who have served.
Almost two million men and women have worn with pride the uniforms of the Royal Australian Navy, Australian Army and Royal Australian Air Force. This NAIDOC week we also acknowledge the Aboriginal and Torres Strait Islanders who have occupied and cared for Australia for over 65,000 years and who also have a proud history of military service. Reginald Saunders was an inspiring soldier, veteran and champion for Indigenous equality. (Listen to Reg's story of courage during World War II in this short film  https://youtu.be/vcr1teNsdNc)
Tragically, over 102,000 names are listed on the Roll of Honour at the Australian War Memorial. Those listed were members of the Australian armed forces who died during or as a result of war service, or for post-1945 conflicts, warlike service, non-warlike service and certain peacetime operations.
Yesterday the College paused, along with all Australians, to unite in solemn respect and remembrance for those who served and died.
Go Back