World's Greatest Shave – Show your support!
General News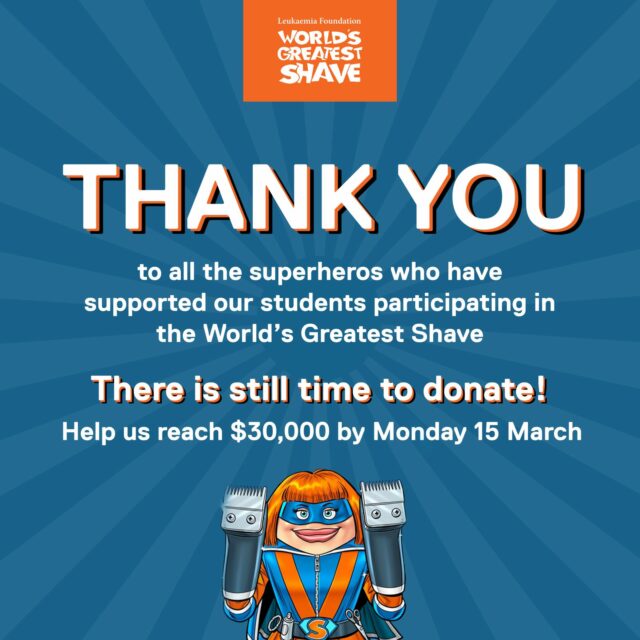 We have been blown away by the support from our community as we take part in the World's Greatest Shave. Our initial goal of $10,000 has been surpassed and we are heading towards $25,000. Thank you for your support so far!
In support of our students' efforts, Mr Fabian Mandrini, Head of Secondary, has committed to shaving his luscious thick locks should we reach $25,000, and in breaking news, Dr Scott Marsh, College Headmaster, has committed to 'brave the shave' if we reach $30,000 in donations.
There is still time to support our students in raising money for the Leukemia Foundation! 25 students from across Primary and Secondary School will 'brave the shave' over the coming days to ensure families facing blood cancer have the emotional and practical support they need as well as raising money towards much needed research.
Share this post, support our students, and let's make a difference in the lives of families facing blood cancer.
We'd also like to thank Finnesse Hair located in Kellyville Village who will be ensuring the very best shaves on the day!
Go Back