Grandparents and Grandfriends' Day 2017
General News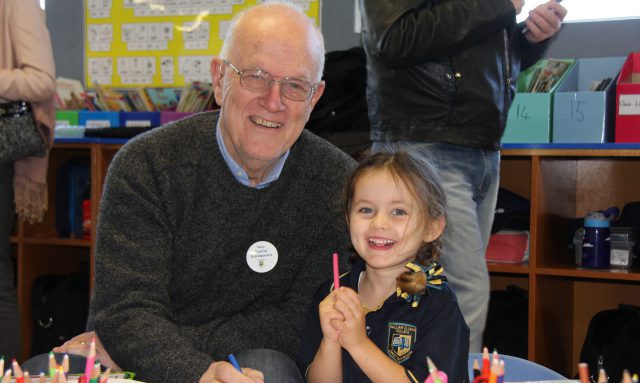 Friday was a very special day for our Junior School students who had the privilege of welcoming over 400 Grandfriends and Grandparents for a morning celebration.
The day commenced with the morning assembly and it was fantastic to see so many of our visitors join the students in their usual 'Friday Dance'. Following assembly, the students welcomed their Grandfriends and Grandparents into their classroom to share what they have been learning. The children loved sharing the things they are doing at school, their classroom and introducing their special visitor to their friends.
After a time of much enjoyment in the classroom, we held a special assembly in the K-6 Hall. Over the past few weeks, each year group had been preparing a special and memorable item to share. Every student performed with great energy and enthusiasm, and a genuine desire to share with their Grandfriends and Grandparents how much they mean to them and how important they are in their lives. Dr Marsh spoke to the audience and reminded the students how much they are loved and valued by their special visitors and how their Grandfriends and Grandparents are a blessing from God. The assembly was a memorable experience for all.
Following assembly, a delicious morning tea was served to our visitors and the scones rapidly disappeared from the table. We all then enjoyed a lovely time over morning tea on the Village Green area. For many of our Grandfriends and Grandparents, there was then an opportunity to visit their grandchild in our 2-Day Preparatory Program. It was significant to involve our young students in this special day.
Overall, the day was a spectacular success and one that will remain in the hearts of our children for a very long time. A huge thanks to the students for making certain their special visitors had such a great day, staff for all the work they put into the event and Senior School leaders for giving up their time to assist on the day.
We praise and thank God for a memorable day in the life of our College and for blessing us with a beautiful morning of weather.
Go Back