Our Strategic
and Master Plan

The Strategic and Master Plan seeks to bring the College purpose statement to life. The Strategic Plan provides an overarching vision for the future of the College, while the Master Plan details the planned campus developments to support this vision.
Our Strategic Plan
Our Strategic Plan
It is with some excitement on behalf of the College Council and Executive we present the Strategic Plan for the period 2022-2024 which we believe furthers our vision for the development of William Clarke College.
Whilst this Strategic Plan maintains the essence of William Clarke College – 'A Christ-centred community that seeks to develop extraordinary learners with a passion to serve others', we have sought to expand and build upon our culture. That is, our desire for Authenticity, our Relational approach and our Transformative purposes. We believe that the initiatives identified within this Strategic Plan enhance the College's ability to capture and track a student's academic progress. These initiatives also support richer partnerships with parents so that student learning can be enhanced. Importantly, within this plan, the College is again committing to strengthening our service program, thereby further extending our relationships locally, nationally and globally.
This Strategic Plan will have the College journey towards a position described by 8 Vision for the Future Statements. These Vision Statements are an outworking of the College's Purpose
Statement to be a Christ-centred community that develops extraordinary learners with a passion to serve others. As a Christ-centred community, William Clarke College is committed to being Authentic, Relational and Transformative (A.R.T). These three organisational values capture our Christian foundation and have been utilised in this Strategic Plan to shape our strategic initiatives. Importantly, in pursuing these values, the College ultimately seeks to enable young people to find their freedom in Christ so they can do good in God's world.
View Strategic Plan Snapshot Booklet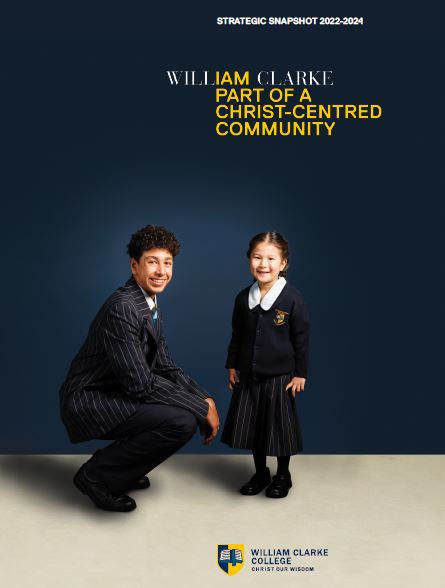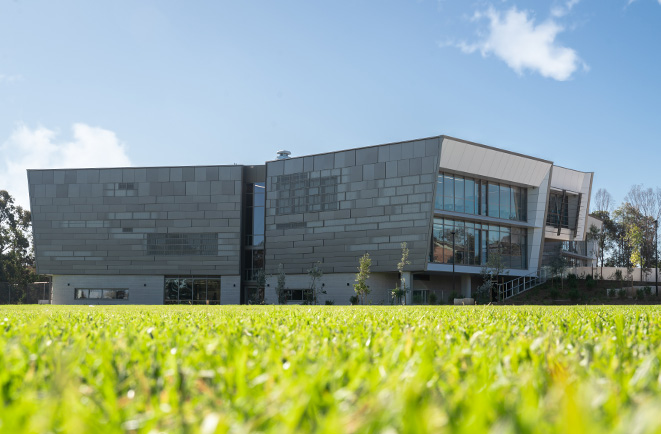 Our Master Plan
The Master Plan envisions how the College site might evolve over the next 10 years. The Master Plan practically supports the College purpose statement through the design and development of community and learning spaces.
Within the next 10 years, a series of staged developments will be rolled out strategically including:
Stage 1. Completed - The development of a new Science, Technology, Engineering, Art and Mathematics building.
Stage 2. Completed - Expansion of Primary School classrooms and specialist rooms to cater for four streams in P-6.
Stage 3. The creation of our new Campus Heart; a place that is central, where the College community can meet together (including an expanded cafe, classrooms and new library).
Stage 4. The building of a new Performing Arts Centre – a design that includes expansive space for outdoor performances and functions.
This Master Plan also includes an expanded play area for our Primary School and brings all Primary School classrooms together.
Importantly, the Master Plan seeks to 'future proof' the campus and maintain maximum green space. Ultimately, our goal is to design extraordinary spaces that inspire extraordinary learners. To create spaces that facilitate a love of learning and a place where students feel they belong.
We look forward to sharing regular updates with you as the Master Plan progresses.
---
Inspiring spaces
The Branwhite Centre has numerous engaging design features. Most classrooms, where theory is delivered, are linked to a practical space for that subject and also a breakout space. Learning in The Branwhite Centre is highly visible with substantial amounts of glass, which also lets in more natural light. Some of the centre features, such as garden walls, exposed piping, and building systems, are visible, having been designed to enhance student understanding of the built environment.