We are a Christ-centred community that seeks to develop extraordinary learners with a passion to serve others. This statement is intrinsically based upon the belief that Christ is the key to unlocking wisdom that gives us all deep understanding and purpose in life.
Headmaster's Address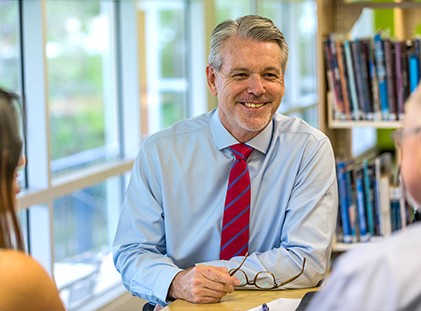 Dr Scott Marsh
Headmaster
I love my job! Working with young people, whether sharing the joy of learning to read with a Preparatory student or working alongside Year 12 students preparing for their final examinations, the role of an educator is one that is deeply rewarding.
There are many reasons why I believe William Clarke College is a special place. However, the central story that I wish to share is that we have amazing students. I am constantly surprised by stories that time and time again reveal the caring, giving and mature way our students seek to serve each other and others in need. They excel academically, reach great heights on the sporting field and perform brilliantly and beautifully in the arts.
It is my great privilege to work alongside dedicated staff who have a passion to prepare young people for success beyond their success at school. Here, students are supported to progress substantially at school and are challenged to grow in ways that will equip them to thrive in their life beyond the security of the school gates.
As Headmaster of William Clarke College, 'I AM' thrilled to lead a Christ-centred community that seeks to develop extraordinary learners with a passion to serve. I commend the College to you and look forward to meeting you in the not too distant future.
Dr Scott Marsh
William Clarke
Purpose Statement
William Clarke College is a Christ-centred community that seeks to develop extraordinary learners with a passion to serve others.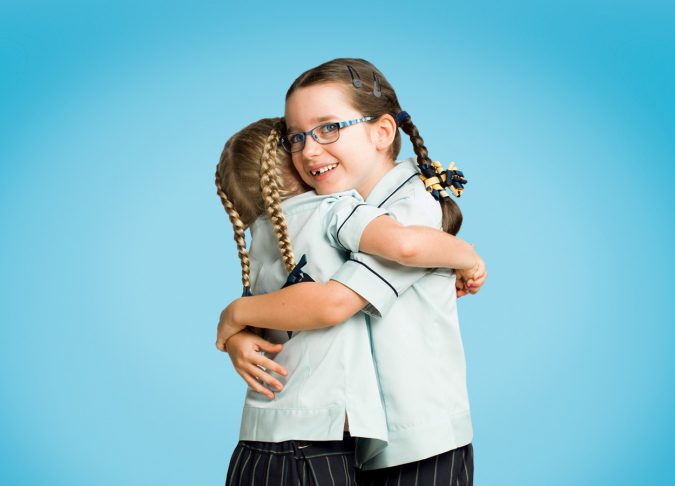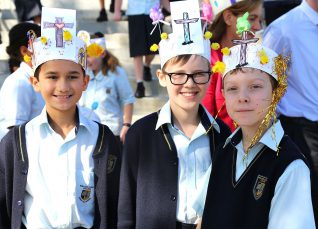 A Christ-centred Community
Our foundation for a Christ-centred community is the love of others in the community.
By creating a safe and supportive environment where students and staff can reflect on and discuss Christ's teachings, we are able to engage those who are sceptical, encourage those who are seeking, and equip those who have the desire to shape their life around Christ.
While each person's relationship with God is unique, we believe that for every person Christ is the key to unlocking wisdom that gives understanding for life.
Developing Extraordinary Learners
We believe there is an Extraordinary Learner inside every one of us.
Someone who doesn't just recite answers, but who can apply and build on their knowledge in new and challenging ways. Extraordinary learners know how to think. They have the resilience to pursue feedback, they embrace hard work and they see their mistakes as pathways to deeper learning. Extraordinary learners pursue Deep Learning and exceptional growth in three key areas, Christ-like character, Academic mastery and Enterprise skills.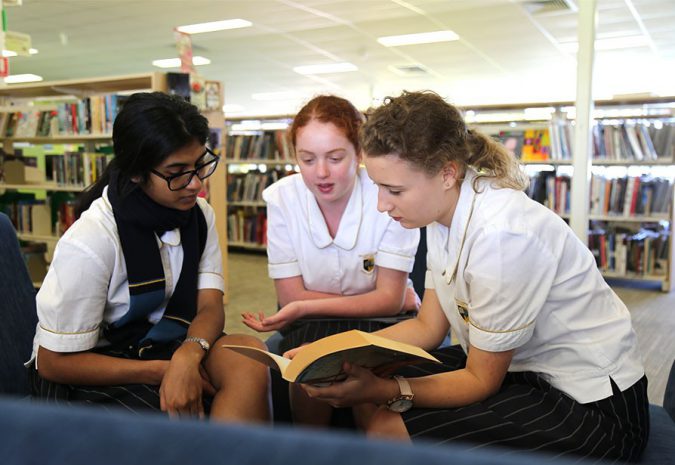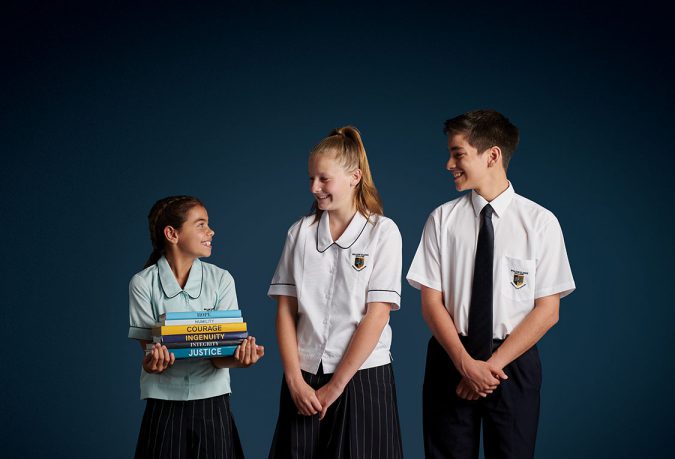 With a Passion to Serve Others
With our foundation in Christ, we are a servant-hearted community that seeks to know and respond appropriately to the needs of others.
We do not live in isolation. This compels us to be passionate about service that benefits the community and relationships.
We reinforce a community culture that values Christ-like character and meeting the need of others at both a local and global level.
The A.R.T of Freedom

With Christ our wisdom we are free to be...
Authentic, Relational and Transformative
What type of culture underpins a Christ-centred community? Three areas conceptualised within the College's Strategic Plan provides an excellent framework to guide the College's culture. That is, in being Authentic, Relational and Transformative we will support a culture that faithfully serves our purpose. The key area we wish to pursue is one of freedom. In building a culture that is Authentic, Relational and Transformative, our goal is to enable individuals to know, understand and embrace the true freedom that comes from knowing Christ. Our staff are encouraged to consider and embed the following aspects of ART in the ways they work and interact with others.

Deep Learning Curriculum Framework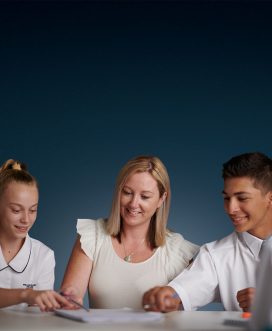 We achieve Deep Learning through a future-focussed curriculum that equips students with a strong sense of agency. Our approach to learning empowers students to be owners and directors of their own learning journey.
"If we want learners who can thrive in turbulent, complex times, apply thinking to new situations and change the world, we must re-imagine learning: what's important to be learned, how learning is fostered, where learning happens and how we measure success. This means creating environments that challenge, provoke, stimulate and celebrate learning. We call this new conceptualization of the learning process deep learning and it must become the new purpose of education."  Fullan et al, Deep Learning: Engage the World, Change the World
Extraordinary learners pursue Deep Learning and exceptional growth in three key areas:
Christ-like character: commitment to a life of virtue that allows one to bring hope to others by showing compassion, courage, hope, integrity and humility.
Academic mastery: proficiency in literacy, numeracy and the big ideas that matter.
Enterprise skills: key competencies that describe the skills and attributes for learners to flourish as citizens of the modern world: the 5 Cs of collaboration, critical thinking, communication, creativity and citizenship.
Building Character

We see that our responsibility as educators is not merely to furnish our students with the knowledge and skills that are necessary for academic success, but rather a holistic process of personal formation.
It is of vital importance, then, to recognise and educate our students as whole persons. When we speak of character, we refer to the aggregate sense of identity, thoughts, values, attitudes, motives, and habits of a person.

We believe that human beings have been created by God for a purpose. Through God's word, we find wisdom to discover, explore and embody this purpose. As a result, with Christ our wisdom, we seek to intentionally orient our students' lives towards their God-given purpose. As a College, we take an intentional and planned approach to Character education, as an essential aspect of our pursuit of student formation for flourishing in God's world. For more information visit Character Education.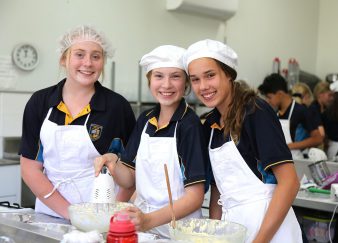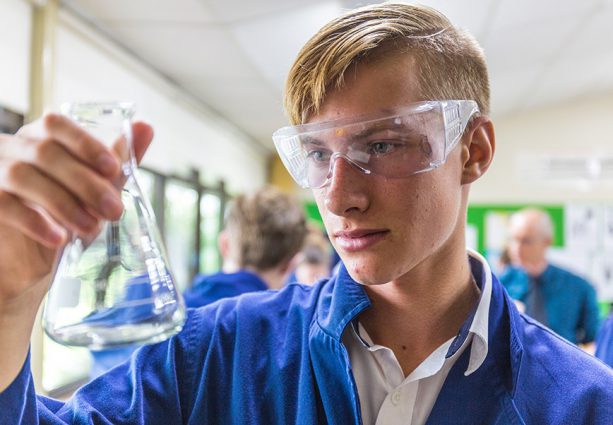 Why William
Clarke College?
There are many reasons why families choose William Clarke. Below is a brief insight into some of the reasons why William Clarke College is the Christ-centred community it is today.
1
We assist students to value and commit wholeheartedly to personal learning progress and seek to develop sophisticated learners who are able to use what they know in creative ways
2
We seek to engender a passion to serve others in response to God's love for us
3
We are relentless in challenging and working with students to live authentic lives which honour God
4
We believe that quality teachers know their impact, improve and substantially shift student learning outcomes, and therefore we invest continually in their professional growth
5
We believe that character can be taught and seek to develop virtues that will equip our students to flourish throughout their lives
6
As a College, our desire is that that every student is known and feels a sense of connectedness to the College Community.
7
Understanding the positive impact on student learning growth that arises from strong relationships, we value positive partnerships with parents and carers
8
We intentionally prepare our students for success beyond success at school, equipping students with the emotional maturity and resilience they need to thrive