Our students excel academically, reach great heights on the sporting field and perform brilliantly and beautifully in the arts. Students seek to serve each other and others in need. Students are supported to progress substantially at school and are challenged to grow in ways that will equip them to thrive in all aspects of their lives.
Teaching and Learning
As we seek to develop extraordinary learners, we value the holistic development of our students. We know that there is an inextricable link between maximising a student's progress and the pursuit of a holistic education, and we are passionate about making learning a journey that is intrinsically rewarding. In creating this culture, students are more likely to thrive as a natural response to their interests and passions. We also strive to develop sophisticated learners who are able to think critically and creatively and apply their knowledge meaningfully in different contexts.
Character Education
We take a whole school approach to character education, where the teaching and nurturing of key virtues are taught, caught, and sought.
We engage both the hearts and minds of our students so that they not only develop the literacy of character virtues, but also the desire to adopt such virtues in their own lives. We therefore design opportunities and encourage our students to put these virtues into practice, so that they become habits that allow them to flourish in accordance with their God-given identity and purpose. This is reflected in our practices and increasingly so, as the College moves toward a more intentional Character program commencing in 2023.
A focus on character education also generates a range of practical benefits, cultivating the hearts of students to live as responsible and considerate citizens. These factors feed into an environment in which students are free to flourish as learners and as members of society. This leads to improved academic outcomes and empowers them to take initiative to love and serve others. A focus on character also leads to greater opportunities to develop relationships across the broader community, which allows parents and other community organisations to be authentically involved in the lives of our students.
Finally, a focus on character education allows us to develop a deeper understanding of who God has made us to be.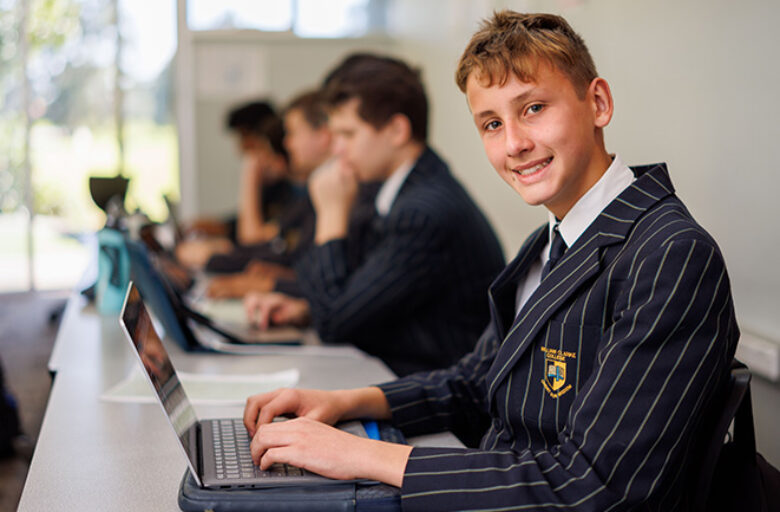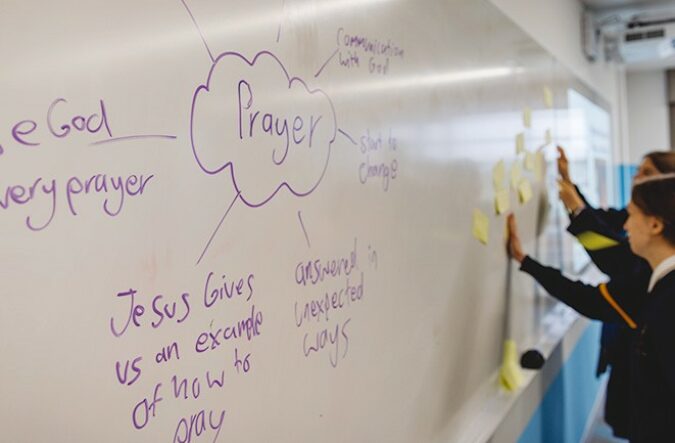 Christian Learning
and Service
As a Christ-centred community, the life of Jesus Christ provides the foundation from which the College draws its purpose and hope. In valuing Christ our Wisdom, the College seeks to honour Christ in every facet of College life, yet welcomes people of all faiths.
Nurturing each student in exploring their Christian faith is the responsibility of all College staff. We welcome the opportunity to discuss, question and build our students' understanding of Christian beliefs and practices, regardless of their experience or understanding of Christianity.
<!-Indigenous Language Program-->

Our Reconciliation Strategy
William Clarke College is at the beginning of an important journey, endeavouring to make significant contributions to reconciliation within the College community, locally and nationally.
In 2021, the College launched two significant initiatives. The first was the release of the College's Reconciliation Strategy, a document that outlines the College's commitment and contributions to reconciliation over the next three years. This document has been drafted by the College's Reconciliation Strategy Group, a team of both teaching and non-teaching staff with a passion in this area. Our desire is that through the Reconciliation Strategy priorities, the College will embed practices that further support members of the College community who identify as Aboriginal and/or Torres Strait Islander, engage meaningfully and respectfully with members of the local Aboriginal community, and make contributions to the national journey towards reconciliation.
The Darug Culture and Language Program is another exciting initiative which commenced in 2021. The program has been developed in partnership with members of the Darug community. Through its delivery, Year 8 students engage in learning that progresses their knowledge of the culture, history and language of the Darug people, develops their respect for Aboriginal and Torres Strait Islander peoples, cultures and histories more widely, and encourages them to grow in their skills of empathy as they hear stories and accounts of life for the Darug community post contact.
To represent these initiatives and others that may stem from the Reconciliation Strategy in the future, the College recently commissioned an artwork. This work was completed by renowned Darug artist, Leanne Watson. The artwork tells a story of the Darug people, the College, and Marella - the mission that was established on the grounds where Bernie Mullane Sporting Complex is now situated, a short drive from the College. The waratahs are symbolic of healing as the College partners with the Darug community on a journey towards reconciliation. The College looks forward to using the artwork to authentically represent our commitment to partnering with the Darug community.
<!-Indigenous Language Program-->
Co-Curricular Activities
As a comprehensive College, we value the holistic development of students. We strongly believe that through participation in co-curricular opportunities, students achieve a more balanced approach to their schooling.
We encourage every student to become involved or try something new, and we are well known for our dynamic co-curricular program. Designed to stretch student success beyond the classroom, our program helps to build leadership and teamwork skills and develop a sense of community and belonging in students.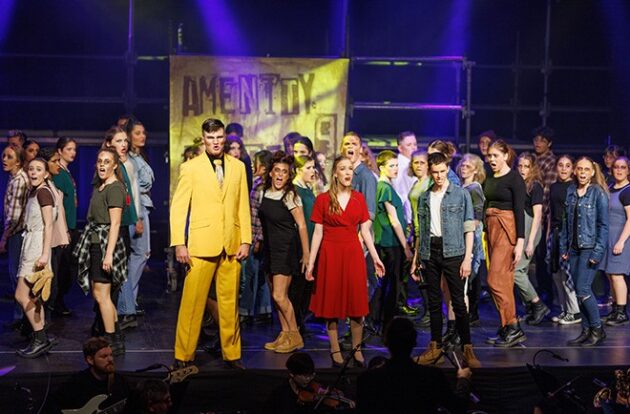 Creative and Performing Arts
We see self-confidence flourish in students who participate in our creative and performing arts programs. Whether it be singing, playing an instrument, dancing, acting, producing music, writing songs or working with others in productions, students have many opportunities to explore, develop and exhibit their creative talent outside the classroom.
Sport
Blessed with a rich history of sporting success, the College is strong across many sporting domains. There are considerable opportunities to be part of a sporting team or to represent the College individually. Students from Year 3 onwards have the opportunity to take part in competitive sporting teams. We participate in overseas Rugby and Netball tours and offer non-competitive opportunities for students across the whole College. Enjoyment is paramount and the Staff versus Student Games are a long-standing tradition at the College.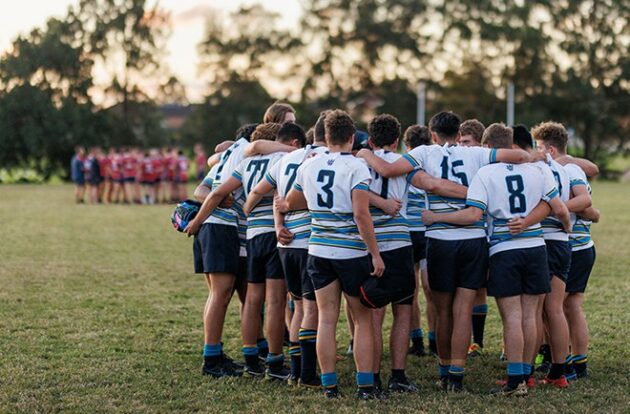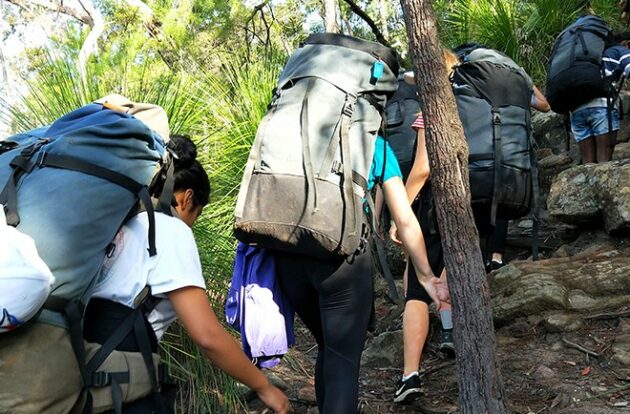 Outdoor Education
The College's outdoor education program is designed to create outdoor learning opportunities for students to develop skills in areas such as teamwork, leadership and problem solving. The 'great' outdoors provides the perfect environment for students to test themselves and explore their limits. Outdoor education seeks to support young people to disconnect from their devices, experience the simplicity and beauty of nature and, by sitting silently, discover more about themselves and who God created them to be.
The College strongly supports students participating in The Duke of Edinburgh's International Award, as it empowers students to explore their potential and achieve success through participation. As such, camps within the Secondary School can be used to satisfy the Adventurous Journey portion of the Bronze Award. The College's Camp Program commences in Year 3, providing our youngest students experience in camping and the great outdoors from mid Primary.
Clubs and Activities
The Clubs and Activities program is designed to extend the individual capabilities and talents of each student. Sporting enthusiasts, music lovers, craft enthusiasts, game devotees and budding scientists have plenty of activities to choose from, while honing their skills and having fun participating. New friendships are formed and thrive through the shared endeavour of co-curricular involvement. For some students, it is the challenge and excitement of competition or performance. For others, it is quite simply the inherent joyfulness of running, playing, dancing, serving, speaking or creating.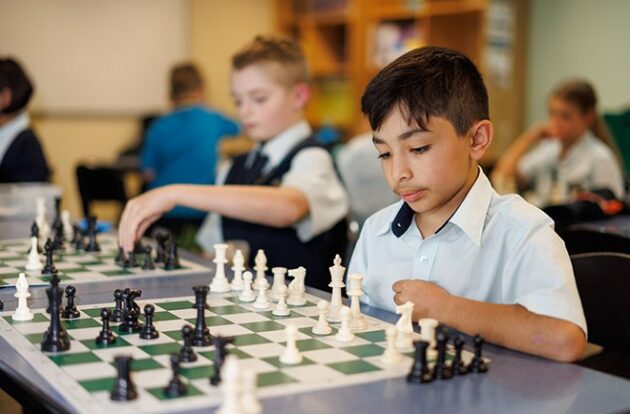 <!-Community Partners Program-->
Community Partners Program
Welcome to our Community Partners Program
A program designed to give our parents and the broader community an opportunity to contribute to College life by better utilising the vast array of talents and skills present in our community to support and enhance student learning.
Our community is a storehouse of expertise, a highway to learning opportunities for students. We are blessed with an array of skills and talents within our community that we can make use of to enable great things to happen.
A recent survey of our parents revealed that 80% of respondents were keen to contribute to areas of the College where their passions, skills and talents lie and where areas of expertise can be shared. Our parents want to be generous with their time and talents.
The below booklet outline specific areas of the College requiring Community Partners. If there is an area that you enjoy, are passionate about or have expertise in, then we would love to hear from you by completing clicking here to express your interest.
Our goal is to see many lives enriched because of the thriving partnerships within and across the William Clarke College community. I commend to you our Community Partners Program. Our community will be stronger together, for our students and for their learning.
Expression of Interest Form
View the Community Partners Booklet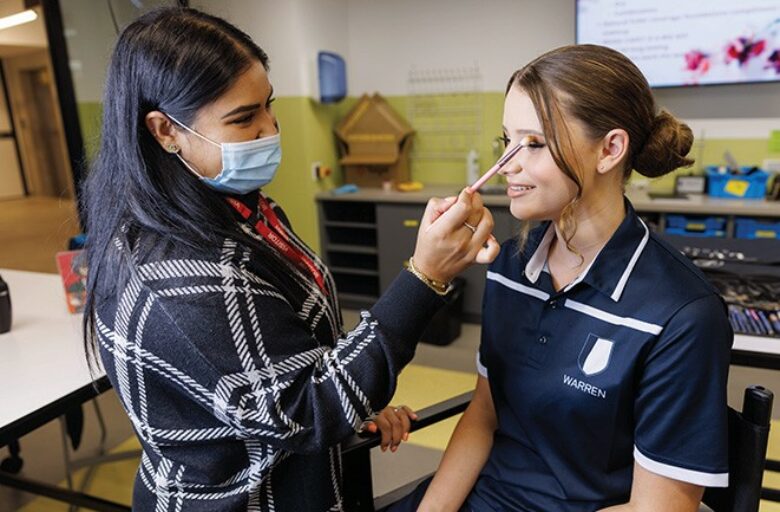 <!-Community Partners Program-->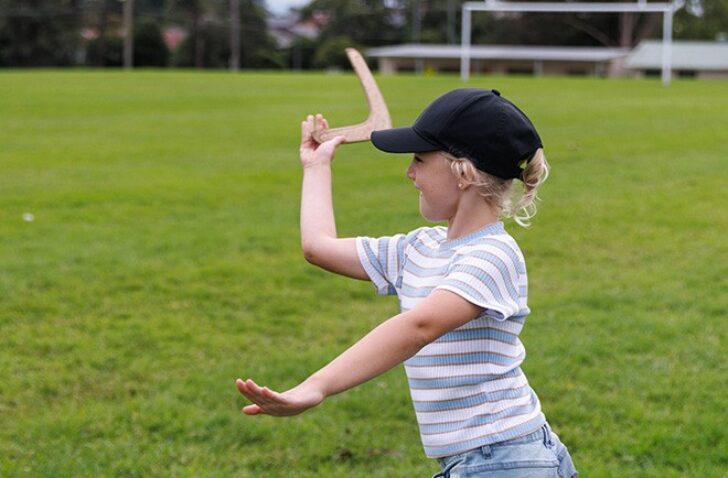 Before and After School Care (BAASC) and Vacation Care
BAASC Information
Our College-owned and operated Before and After School Care (BAASC) provides a high quality after-hours service to College families from Preparatory to Year 6. Our well-renowned centre provides a welcoming space where children are safely cared for in a vibrant and social setting. 
Morning Session

7:00am to 8:45am

Afternoon Sessions

3:00pm to 6:00pm
Bookings can be made on a permanent or casual basis. For more information or to make a booking please contact Mrs Sandra Scoular on 0409 308 835 (answering service available after hours) or email baasc@wcc.nsw.edu.au
For a BAASC Employment Application Form - see Employment Opportunities. 
College Shop
The College operates a shop for the convenience of parents and students. The opening hours are 10am-3.45pm weekdays. At the shop you can purchase items of uniform, stationery, second hand textbooks (limited selection), pay for and collect student and personal print jobs and collect Secondary School lost property. The College Shop also provides an Online Shop for parents with access via Connect. Orders placed before 9am are ready for collection on the same day. Orders for the Primary School are delivered to their classrooms whilst Secondary students can collect orders at lunchtime or after school. Please note the College Shop is closed at recess every Friday.
Appointment System
To help us manage the number of customers in the Shop and to minimise waiting times, we ask that parents who require uniform fittings continue to make appointments via the link below or via the College Shop page on Connect. Please book each child separately if you have more than one child requiring new uniforms. They can be consecutive bookings. Your appointment/s will be confirmed by email and you can reschedule if necessary.  Quick transactions no longer require an appointment.  Secondary students do not need to make appointments for Shop visits at recess, lunch or after school.
If you have any questions regarding the College Shop, please email collegeshop@wcc.nsw.edu.au or call 8882 2401.
Visit Online College Shop
Book Uniform Fitting Appointment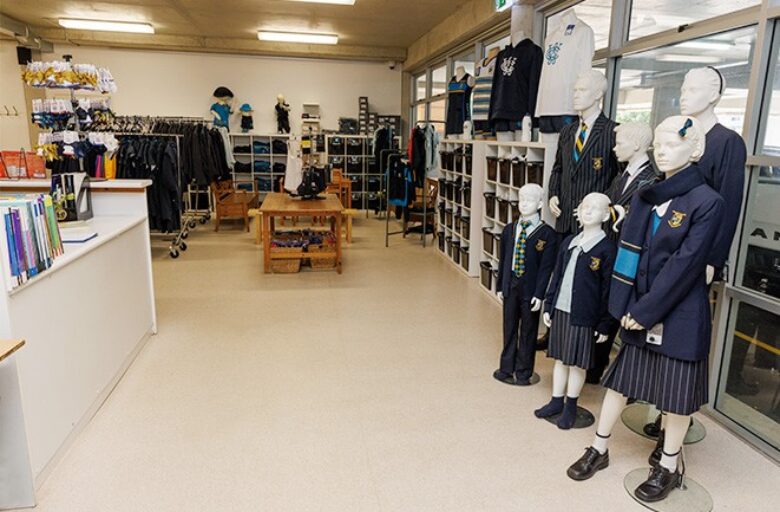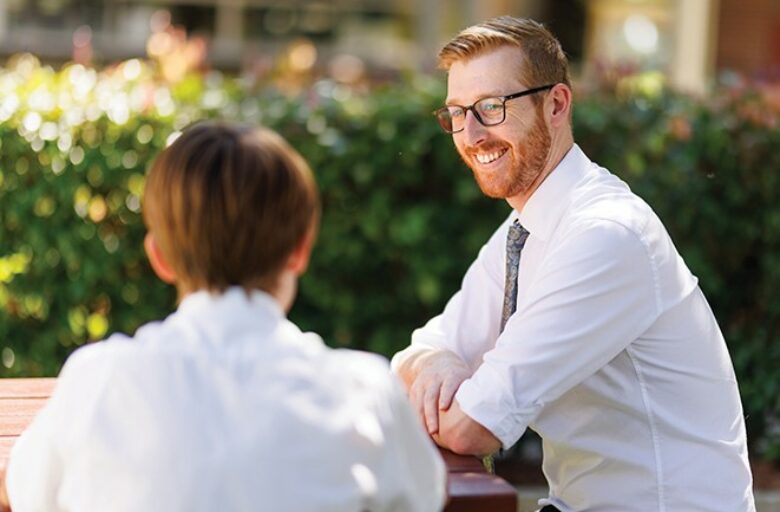 Employment Opportunities
William Clarke College is a collaborative and professional learning community that is committed to developing extraordinary learners characterised by a passion to serve others.
The College has a unique and vibrant staff culture, with a strong focus on character, innovation and lifelong learning. Each of these focus areas is in response to Christ our Wisdom, which compels us as a Christ-centred community to pursue exceptional outcomes in all we do.
Teacher Accreditation
Applicants for teaching positions must provide evidence of teacher accreditation from the NSW Education Standards Authority (NESA).
Child Protection
William Clarke College is a child safe workplace. In keeping with the College's Culture of Safety, all applications for employment shall be subject to child protection screening.
Click here to view current vacancies
Alumni Network
At William Clarke College we deeply value our Alumni community. You are an important part of our story and journey.
Our former students have access to a dedicated online Alumni Portal - designed for reconnecting, networking, sharing news and volunteering. Information on all College reunions and events are also managed through this site.
We invite all Alumni to join the Alumni Portal, by clicking the link below. 
We look forward to reconnecting with you.
To contact the College about Alumni please email alumni@wcc.nsw.edu.au
To find out more on the Alumni Collection Notice click here.
Access the Alumni Portal