Years 7-12 Athletics Carnival 2017
General News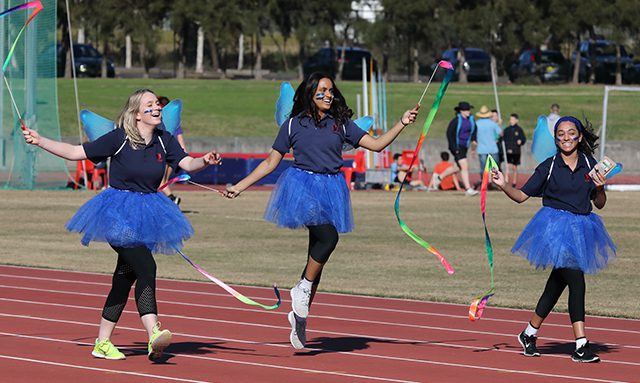 On a bright and sunny Tuesday morning our Year 7-12 students arrived at Blacktown International Sportspark Athletics Centre for the 2017 William Clarke College House Athletics Carnival.
The day began particularly early for those students who selected to take part in the 1500 metre races, with the first starter's gun sounding at 8.30am. For everybody else, as the buses rolled in and the seats began to fill with the excited chants of House spirit, first events began at 9.30am.
And what a spirited, and very busy, day of competitive Track and Field Athletics it proved to be! The program included five individual track events (100m, 200m, 400m, 800m and 1500m) and five individual field events (Discus, Javelin, High Jump, Long Jump and Shotput) and culminated in the always-exciting House Relays.
The day was highlighted by a tremendous sense of spirited support in the stands, on the track and in the field, excellent rates of participation, some fine team efforts and some excellent individual performances, not least from Year 9 student Kate Peterson who, at last count, broke four individual College field records on the day.
It was nice too to see so many parents watching and supporting from the shaded areas adjacent to the track.
And seemingly as quickly as it had begun, the day was over, the seats were empty and the buses rolled out on the return trip to William Clarke College, full of tired but satisfied students.
Thanks go to the staff team who worked so tirelessly and efficiently on the day to make it such a success for all.
Go Back