Year 10 Australian Business Week
General News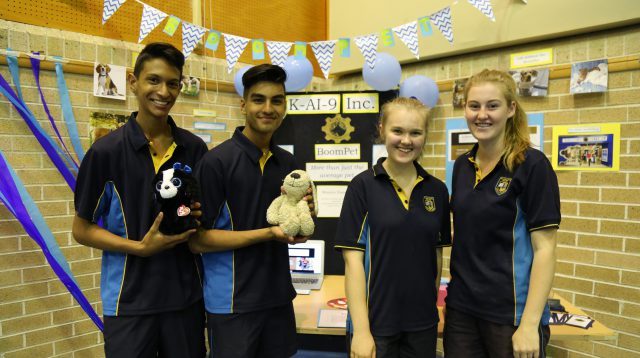 Year 10 students were involved in Australian Business Week from Monday 20 November to Friday 24 November 2017. During the week students worked on a Business Simulation Activity for a Bicycle Manufacturing company where they took over and made operations, marketing and financial decisions for the Business for 8 quarters (two years). Each company was able to diversify their business by developing a new product for which they created a marketing strategy incorporating a 30-second Video Commercial and a Trade Display. Teamwork points were attained by working well as a group generally and for an aerobics workout, construction of a tower with straws and a kitchen utensil from a bag of resources given. Business Mentors, CEO's and Managers from the parent community provided expertise to the companies throughout the week and College Mentors provided support to each company.
Winners received prizes for the six activities Best Written Report, Oral Presentation, Computer Simulation, Commercial, Trade Display and Teamwork. The Grand Champions based on a mark out of 100 received a medallion and movie tickets. The winning company was K-AI-9. They developed the BoomPet, a pet that was robotic though it was almost like a real dog, which allowed owners to design and customise their own pet so they could have all the benefits of having a pet without the extra hassle. The company placed second, The Live Active Company developed an App that gives you points for going to sponsored destinations and for being active and third place went to Purity Co who created a multi-functional shower device.
Students enjoyed the flexibility of being able to work on their own while gaining a number of enterprise skills including creativity, problem solving, communication, critical thinking, teamwork and presentation skills.
Go Back