Secondary Cross Country and Box Car Rally
General News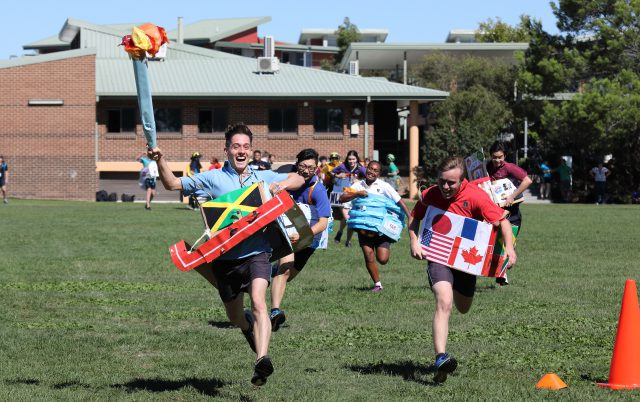 The inaugural Secondary Cross Country combined with Box Car Day was held on Monday this week. After some questionable weather during the preceding days, we were blessed with beautiful, blue skies. 
It was great to see so many wholehearted efforts from so many on the day. Thank you for entering into the spirit of the day and completing the course with such determination.
The numbers of students who approached staff volunteering there on the day was also encouraging. Many students stood in the hot sun and, without complaining, worked tirelessly to help make the day run so smoothly. Special thanks go to our student and our staff helpers.
All the while, we had scores of students behind closed doors, and in House areas, creating amazing Box Cars in preparation for the annual Box Car Rally, held in the afternoon. The theme of 'Olympics' was apt, following on from the Pyeongchang Winter Olympic Games recently. Once again, staff and parents were most impressed by the vision and ideas, the designs, the planning and decision-making, creativity, artistry, engineering, manufacturing that occurred prior to and on the day.
The results in the end were controversial as always – with the winner of the race being Chapman House and the winner of the overall best Box Car was Andrews House. It was difficult to judge and so many groups deserved recognition. Thank you to all the teams who did their best. We were really pleased with your spirited contributions.
All in all, it was a fantastic day of extraordinary learning and service, with opportunities for further development of Christian virtues such as hope, courage, justice, integrity, honesty and ingenuity, but also a chance for our students to gain valuable skills, so important to life beyond their College years.
Go Back