MADD Festival Concert Tickets – Selling Fast!
Co-Curricular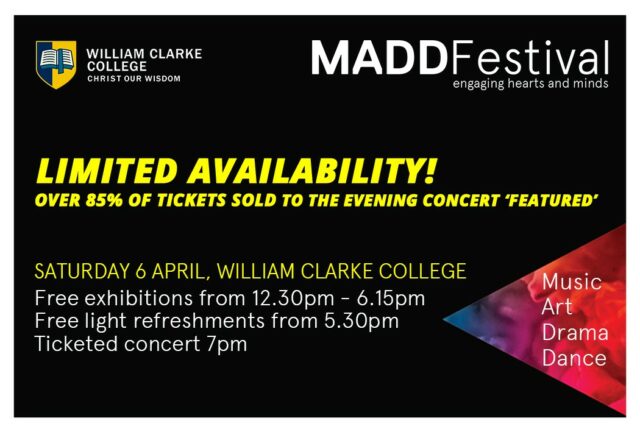 Tickets for the MADD Festival evening concert 'Featured' are selling fast! If you were thinking of purchasing tickets to the Saturday evening concert please do so now to avoid disappointment. Tickets can be purchased via: https://www.trybooking.com/book/event?eid=485134
The MADD Festival commences at 12:30pm on Saturday 6 April with an array of free exhibitions for our Community to enjoy. A program of events for Saturday afternoon can be found by clicking here.
Go Back