MADD Festival Evening Concert 'Featured' SOLD OUT
Co-Curricular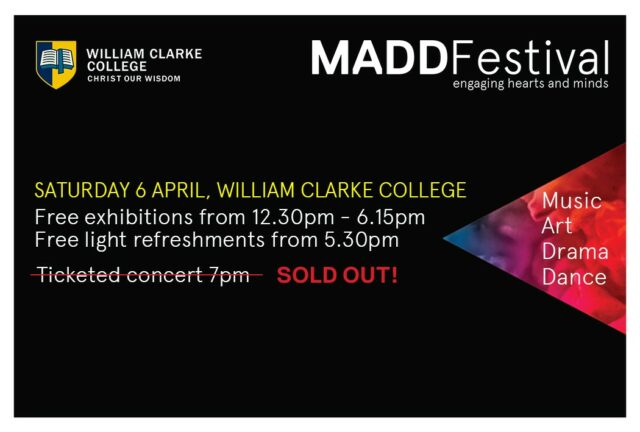 Tickets to the evening Concert 'Featured' have now SOLD OUT! Thank you to our entire community for your support of our students in the area of Creative and Performing Arts. Our students are thrilled to know they will be performing to a 'full house'.
Tickets are not required for the Saturday afternoon of the MADD Festival. Commencing at 12:30pm the College will be filled with an array of free exhibitions from Public Speaking to Drama performances. Many of the exhibitions will be from students who would have been involved in three days of workshops leading up to the Festival. Our Hospitality and Food Technology students will be serving our community with delicious canapés later in the afternoon, a treat not to be missed! Click here to view the program of events.
Thank you again for your support and we look forward to seeing you at the 2019 MADD Festival – engaging hearts and minds!
Go Back