2019 Science Week
General News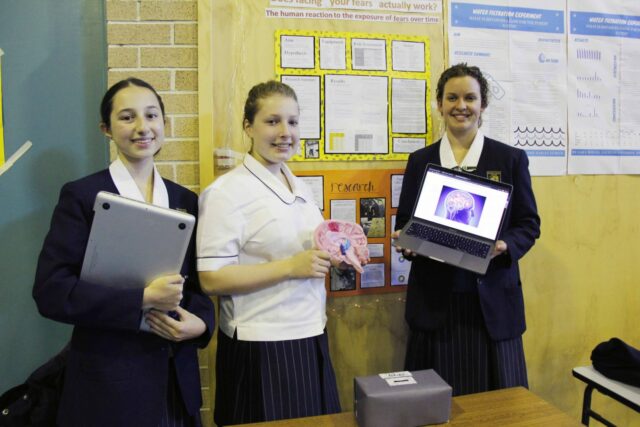 Last week we celebrated Science Week which focused on 50 years since the Moon Landing and The Year of the Periodical Table. Our Science Faculty ran a number of fun events throughout the week, culminating in our Year 10 Science Fair. With over 60 exhibitions on display, our Year 10 students gained a first-hand appreciation into the work of scientists by way of an impressive array of displays. Congratulations to all of Year 10. Special mention to our Science Fair Winners.
First Place to Anna, Erica and Reine: Biological effects of fear.
People's Choice Award to Jake, Adrian and Mitchell: The effect of caffeine on Daphnia.
Ingenuity Award to Lauren, Georgia, Tharika and Bella: A study of the effect of distraction on pain perception.
Go Back