Year 7 – Love in Action
General News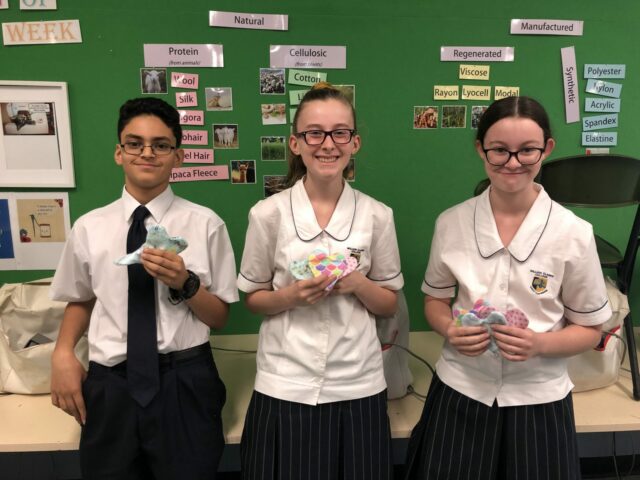 Two Year 7 classes have been sewing with love these past few weeks making special flannelette hearts for the Neonatal Intensive Care Unit of Westmead Hospital.
These tiny hearts are designed to comfort and reassure babies in the neonatal ward. Parents place the hearts against their skin to absorb their scent. The hearts are then placed in the cot with their baby. The familiar smell helps with settling and feeding especially during those times when parents cannot be close.
Over 300 hearts will be delivered to the Westmead hospital at the end of this week.
Go Back