Year 8 – Microsoft 'AI for Good' Challenge
General News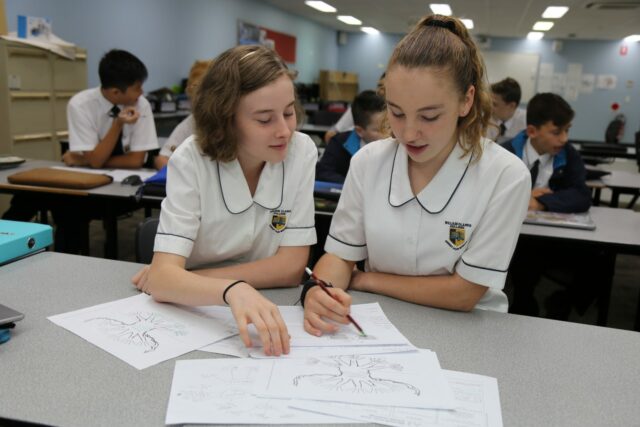 Year 8 Design and Technology students have been participating in the Microsoft 'AI for Good' Challenge where they have been learning the basic concepts of Artificial Intelligence (AI) and engaging in a design-thinking challenge to develop creative ways that they can make a difference in the world through AI. Our Year 8 designers have been deeply engaged in this challenge and are looking at a number of amazing initiatives such as:
• Driving technology that responds to a driver's behaviour so as to prevent driving under the influence
• Smart glasses that use AI to assess environments to assist visually-impaired users in navigating through different areas
• Wearable tech (such as smart watches and earphones) that detect speech and tones which provide signals to users who have autism
• Devices installed on escalators that can detect a wheelchair and provide a mechanism that holds the wheelchair in position.
We look forward to following their progress throughout the Microsoft 'AI for Good' Challenge!
Go Back