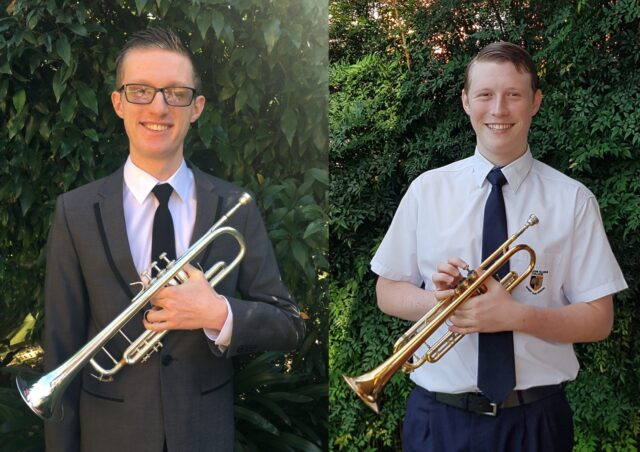 As Anzac Day approaches we encourage our community to pause and honour the memory of those gallant men and women who sacrificed their lives in service to our nation.
Ricky (Year 10) and alumnus Ethan (Class of 2019) will be joining thousands of musicians from around Australia in playing the Last Post from their driveways at 6am on Anzac Day this Saturday. Ricky and Ethan are participating in Music for Mateship, a project asking musicians from across Australia to simultaneously play the Last Post, observe one minute's silence, then play the Rouse or Reveille. Ethan will also be serving the wider Hills community on Anzac Day by visiting local retirement villages where he will be playing the Last Post for a number of Anzac Day commemorations.
We are also proud to support Mr Russell Tredinnick (Teacher-Drama), who has co-written an inspiring musical about the birth of the Anzac legend – '3 Weeks in Spring'. The musical is available to watch for free on 25 and 26 April 2020 – https://3weeksinspring.com/
We may be isolated this Anzac Day however we can still be united in our thanks to those who gave their lives in service to our nation.
'Greater love has no one than this: to lay down one's life for one's friends.' John 15:13
Go Back