2021 Subject Selections
General News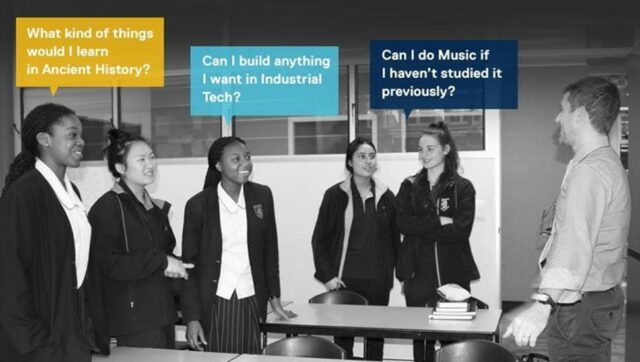 It's that time of year, when our Secondary students in Years 7, 8 and 10 are looking to make an important decision on what elective subjects they would like to study during 2021.
Students and parents have been given access to comprehensive subject information via Connect which will help them make an informed decision. In addition to this information, staff from across all faculties have been on hand this week for a series of 'Subject Selection Lunches' where our Year 10 students were able to ask questions and gain a better understanding about the 48 subjects on offer here at the College.
A reminder for Year 8 – your subject selections for 2021 are due this Friday 19 June. Year 10, your Subject Selection interviews take place on Thursday 16 and Friday 17 July, with preferences for 2021 due Friday 24 July. More information can be found on the Year Group pages on Connect.
Go Back