Darug Artwork received by the College
General News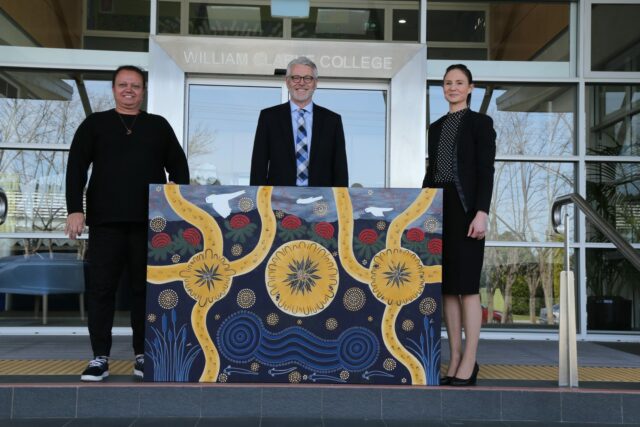 Dr Marsh (College Headmaster) and Mrs Broady (Darug Culture and Language Program Leader) were excited to receive a very special piece of artwork this week completed by Leanne Watson, a renowned Darug artist.
The artwork depicts the Darug people, the College and Marella – the mission that was located at Bernie Mullane Sporting Complex. It tells a story of healing and shows representations of the landscape along with flora and fauna significant to Darug Country.
We look forward to displaying the artwork on campus and using the exhibition as a resource for the Darug Culture and Language Program and more broadly in our work concerning Aboriginal and Torres Strait Islander peoples, cultures and histories.
Go Back