A Passion for Science & Medical Research
General News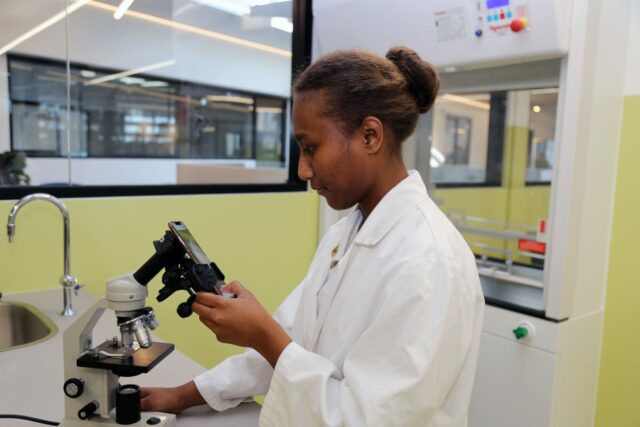 Rotina's interest in Science stems from a strong desire to contribute to the ongoing improvement of healthcare for women in the Solomon Islands. Studying Extension Science has given Rotina the opportunity to conduct a scientific research project based on the traditional medical practices in the Solomon Islands, specifically investigating the use of hibiscus rosa-sinensis (a type of hibiscus leaf) during childbirth.
The leaves are made into a liquid tonic and drunk by pregnant woman once in labour. This acts as a catalyst to quicken contractions. This practice is however contradicted by other cultures such as India and Tahiti. Rotina's project focused on investigating the plant's potential toxicity, to determine whether it is safe to use during childbirth. By conducting a series of experiments, involving pure chemicals from the hibiscus leaves and testing solutions in different concentrations on water invertebrates called daphnia, Rotina's research concluded there was enough of an effect to warrant a future study into the toxicity of the plant.
We look forward to following Rotina's research in the years to come as her aim is to study Medical Research upon leaving school, with the ultimate goal of improving healthcare for women in the Solomon Islands.
Go Back