Business Studies Revision Game Show
General News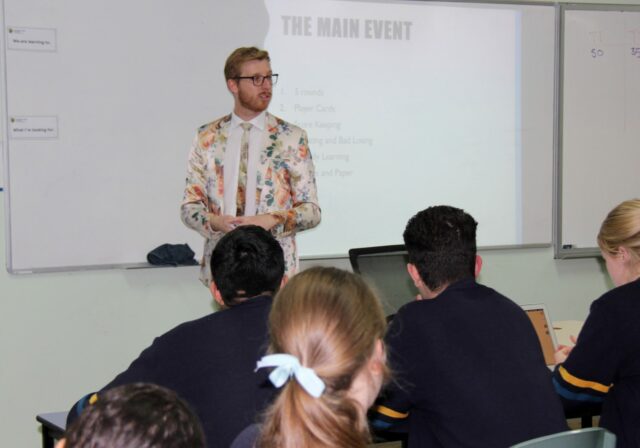 "Come on down!"
"The survey says…"
"I'd like to phone a friend."
"Deal or no deal?"
Yes, you guessed it – the annual Year 12 Business Studies Revision Game Show is on again! A week-long game show hosted by the one and only Games Master himself, Mr Macourt. This fun event is specifically designed for revising course matter before the HSC while having a whole heap of fun along the way.
Business Studies provides an in-depth analysis of the four different functions of a business: Management, Finance, Marketing and Human Resources Management. The course also looks in detail at the process of globalisation and its influence on Australian businesses.
Well done Mr Macourt for bringing subject revision to life and for dressing the part!
Go Back