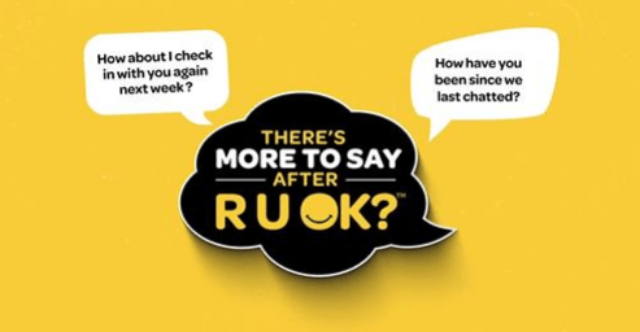 Today is R U OK? Day. It's a national day of action where we are reminded that every day is the day to ask "Are you OK?".
2020 has been a challenging year for everyone and circumstances have made it even more important for us all to stay connected and, for those who are able, be willing to support those around us.
R U OK? Day website contains useful resources and information regarding this important topic.
#IAmPartOfAChristCentredCommunity
Go Back