College Shop Information
General News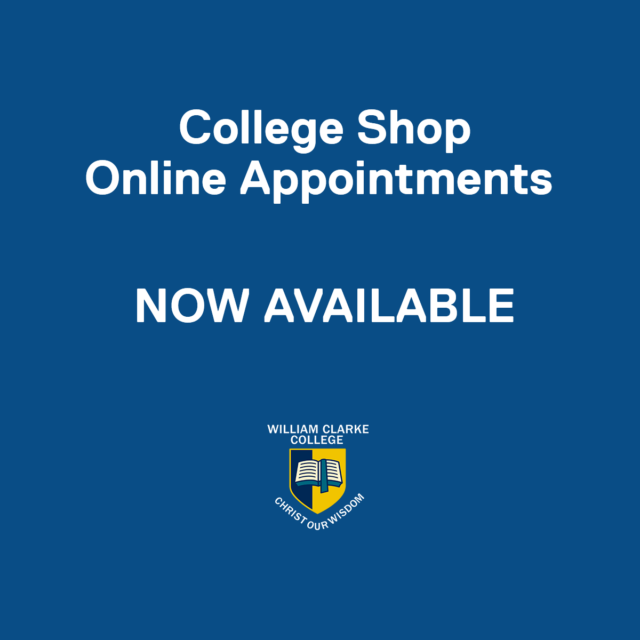 College Shop Availability 2020-2021 and appointment bookings
We would like to notify parents that the last day of trading for our College Shop for 2020 will be Friday 27th November. The College Shop will reopen on Wednesday 6th January 2021.
If you require new uniform items for your child/ren we encourage you to make an appointment to visit the shop prior to the end of year break as January can be a very busy period and wait times can be lengthy.
Due to COVID restrictions, we are asking all parents to make appointments.
How to Book an Appointment
An online appointment system is now available through this link. Appointments will be:
10-minute increments for small purchases and exchanges
45-minute increments for uniform fittings
Please book each child separately if you have more than one child requiring new uniforms. They can be consecutive bookings. Your appointment/s will be confirmed by email and you can reschedule if you find you need to. The booking system will be open throughout the end of year break for appointments after 6 January.

Current Students
Current students from Years 5-12 are still able to come to the College Shop in their break times during the school day. Parents are able to make purchases over the phone prior to their child collecting the items from the College Shop.
If you have any questions about the use of the system, please email Durelle Zucker dxz@wcc.nsw.edu.au or call 8882 2401.
Go Back