Carpark Under K-6 Hall Closed
General News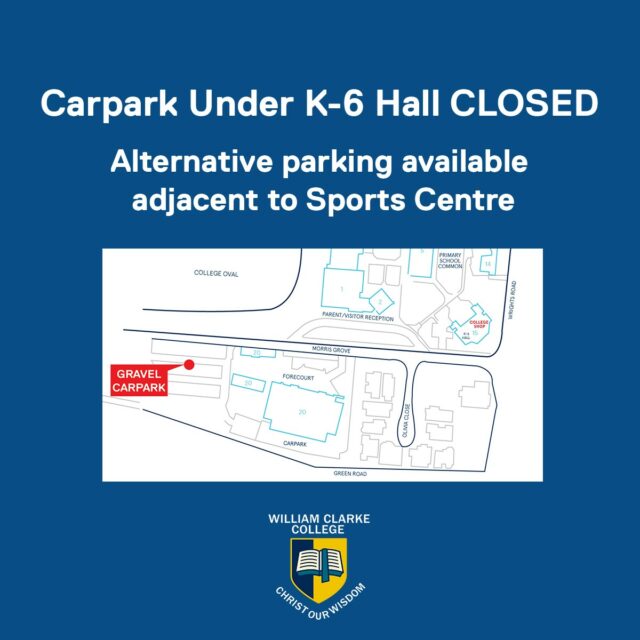 We are excited to announce our Primary School expansion project commenced this week. As a result the carpark under the K-6 Hall will be unavailable until further notice.
Please refer to Connect for more information from our Business Manager, Mr David Jennings regarding parking and accessing the College, in particular the College Shop.
https://connect.wcc.nsw.edu.au/news/13284
Thank you in advance for your cooperation. We look forward to the completion of this project and the new learning spaces that will be created as a result.
Go Back