20 Year Reunion – Save the Date!
General News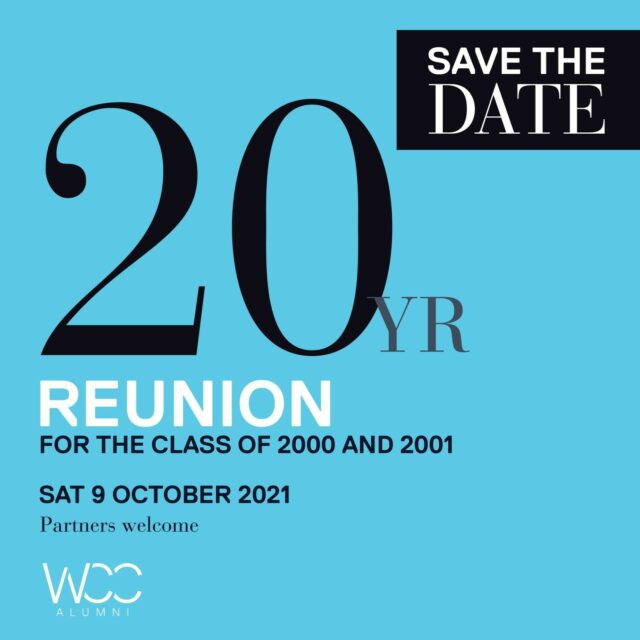 The College is very excited to welcome back the Class of 2000 and 2001 to their 20 Year Reunion on 9 October which will be held in our newest facility, The Branwhite Centre.
Class of 2000 will have a twilight reunion from 4:30pm – 6:30pm
Class of 2001 will have an evening reunion from 7:30pm – 9:30pm
There will be an optional tour of the College from 6:30pm -7:30pm
Invites will be sent by email soon. If you have changed your email please let us know at alumni@wcc.nsw.edu.au
Please 'Share' this post with those who may be interested in attending.
Go Back