Community Consultations – The Bryson Building
Headmaster's message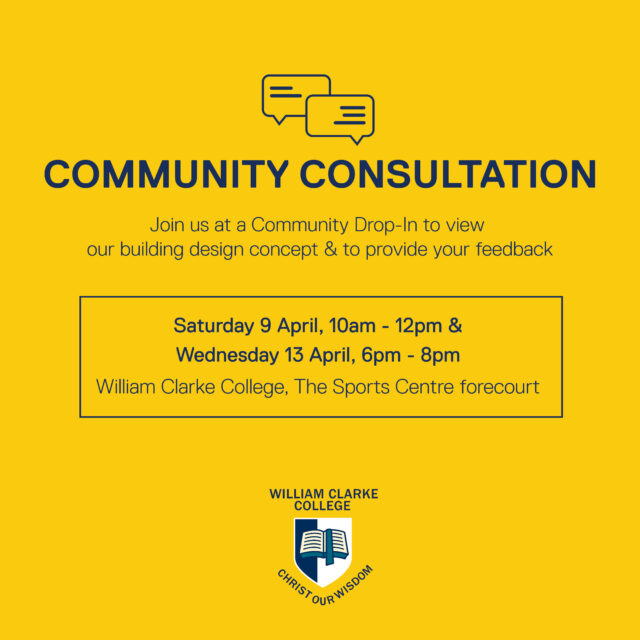 As previously announced to our community, the College is in the process of lodging a State Significant Development Application with the NSW Department of Planning for our Masterplan development.
However, the main focus of that Development Application is the completion of Stage One, which we will name the Bryson Building, in recognition of the pioneering work of the College's first Headmaster, Mr Philip Bryson.
Mr Bryson forged the development of the school in the very early days, starting his work in 1987 under the direction of the governing body at the time. The College commenced operation on 2 February 1988 and by the end of 1991, the first 5 buildings had been completed. Mr Bryson worked tirelessly for 15 years towards developing a successful College.
Much has changed since then, including the College's educational priorities and teaching and learning needs. Therefore, we need to consider what lies in the future and how the College responds to educational priorities, emerging teaching and learning requirements of 21st century learners and facilities that remain modern and fit for purpose.  
After much research and internal consultation, the architectural plans have been developed to concept stage, ready for broader consultation with students, parents, neighbours and the surrounding community.
The College will host two Community Consultation sessions in the near future in order to obtain feedback and insights into our development plans. More detailed information about the project will be available at the community sessions and in a newsletter in the near future.
Details of the consultation sessions are:
WHEN
Simply drop-in to the College during the following two session times (no appointment is necessary)
Saturday, 9 April 2022, 10:00 am to 12:00 noon
Wednesday, 13 April 2022, 6:00 pm to 8:00 pm
WHERE
The Sports Centre forecourt, William Clarke College, on Morris Grove Kellyville
(Parking is available in the car park past the Sports Centre on or Morris Grove itself)
MORE INFORMATION or TO PROVIDE FEEDBACK
Visit:              www.wcc.nsw.edu.au
Email:            dej@wcc.nsw.edu.au
To submit online feedback at any point – please follow this link.
(An immediate reply will not be provided, however, your email content will be considered within the Development Application process and form part of the final consultation report to be provided to the NSW Department of Planning.)
Go Back