Year 12 Student Hayden awarded Blue for Baseball at NSWCIS Awards Night
General News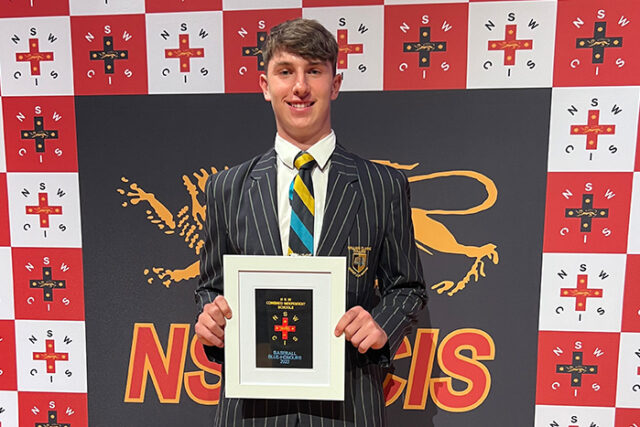 We congratulate Year 12 student Hayden C who was awarded Blue for Baseball at the recent NSWCIS Awards night. This award is presented to only one player in each sport and takes into consideration the individual's skill and teamwork.
Hayden fits Baseball around his study schedule, training 2 – 3 times a week and playing competitively at least once a week. Hayden has been selected for the Under 18s Australian team and hopes to play at the World Cup later this year. Baseball is clearly a passion of Hayden's and provides an enjoyable outlet away from the pressure of Year 12.
We commend Hayden on his efforts and look forward to hearing about his future endeavours.
Go Back