Commissioning Service for Mr Alex Koch
General News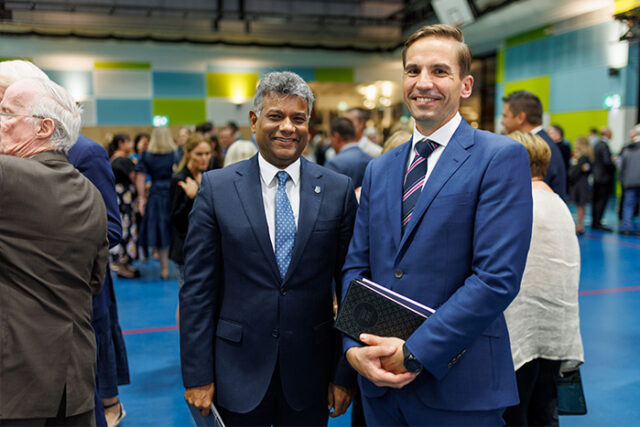 Last night was a very special occasion in the life of William Clarke College, as The Most Reverend Kanishka Raffel commissioned Mr Alex Koch as Head of College.
Thank you to the many distinguished guests who attended the Commissioning Service, including our Founding Headmaster, Mr Philip Bryson, Alex's family and friends and members of the broader community. College staff and students enjoyed sharing this special occasion with you all.
As a community, please pray for Alex and his leadership, that he will seek God's wisdom and strength and looks to Christ as the one true example of a servant heart.
"Not so with you. Instead, whoever wants to become great among you must be your servant, and whoever wants to be first must be slave of all. For even the Son of Man did not come to be served, but to serve, and to give his life as a ransom for many." Mark 10:43-45
Go Back