MADD Festival – Saturday 13 May
Co-Curricular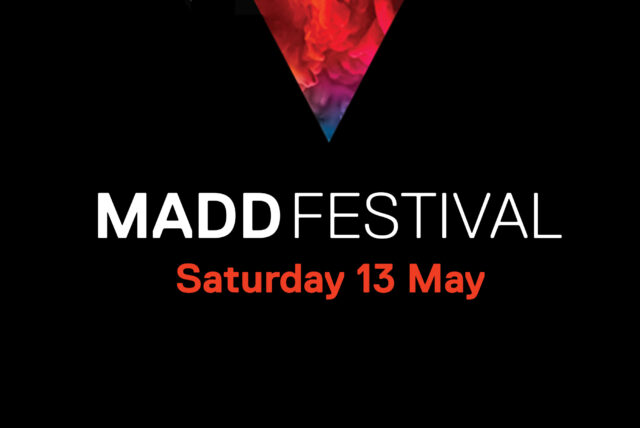 The MADD Festival is just around the corner now and we know many of you are excited about the day's events!
DAY EVENTS (1pm – 5pm) – Download the Program of Events and start planning your day!
NIGHT EVENT (7pm) – Buy a ticket to the 'MADD Showcase'– a night of incredible music, drama and dance performances by select students and College groups
SIGN-UPto be part of the MADD Community Choir, Band or Ensembles (read below for more details)
The MADD Festival is a FREE event for our College community and beyond – a celebration of 'The Arts', where everyone can come along and be part of a workshop – open to all ages! Grab a coffee from the Coffee Van and bring some food along, we'll have picnic rugs out and amazing live performances from 1pm – 5pm in the Amphitheatre!
For those who love to sing or play an instrument, read below if you're interested in being part of the MADD Community Choir or Music Workshops (as these workshops require registration).
To everyone else, creative or not – this event is for YOU! Come and have a go – enjoy something a little different. We can't wait to see you there!
MADD Festival 
Saturday 13 May at William Clarke College
1-5pm (FREE) and a 7pm MADD Showcase (Ticketed)
………
Registrations for the below, close this coming Monday (8 May) at 4pm.
As part of MADD, we are looking forward to singing together in Community Choir and inviting any applicable instrumentalists (parents, staff and friends) to join with our ensembles in our 'Come and Play with' Series.
MADD Community Choir
The MADD Community Choir is an all-ability choir open to our broader college community. This includes parents, teachers, college staff and students. Accompanied by our College Funk Band, we will be singing a gospel song.
Rehearsals will occur on Thursday 11th May and Friday 12th May from 6.30-7.30pm
Performance will occur during our Saturday afternoon Choral Concert (PAHall) on the 13th May (members need to arrive at 3.15pm for a rehearsal. Concert is at 4pm) 
Please register your interest in the Community Choir by contacting Jon Cavenagh.
'Come Play With' Series
We are inviting all College parents, friends and students who play an instrument to join our ensembles in open rehearsals. There will be three different band ensembles to come and play with. These are Stage Band 1 (Jazz Band), Symphonic Wind Ensemble and String Orchestra. A list of the applicable instruments is below.
Come and Play with Stage Band (Saturday 1pm in the Space): Saxophone, Trumpet, Trombone, Drums, Bass, Guitar and Keyboard
Come and Play with Symphonic Wind Ensemble (Saturday 2pm in the PA Hall): Flute, Oboe, Clarinet, Bassoon, Saxophone, Trombone, French Horn, Euphonium, Trumpet, Orchestral Percussion and Bass Guitar
Come and Play with String Orchestra (Saturday 2pm in The Space): Violin, Viola, Cello, and Double Bass
Please register your interest for the 'Come Play With' Series by contacting Jon Cavenagh.
Go Back