Georgia Eccles – Operations Manager of the Year at Real Estate Business Awards
General News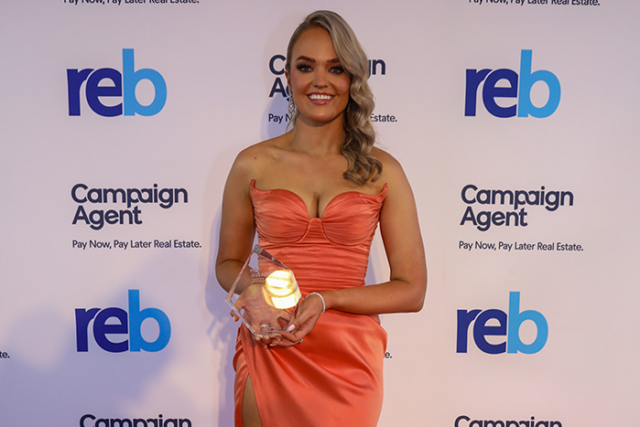 The College community congratulates Georgia Eccles (class of 2014) who was named Operations Manager of the Year at this year's Real Estate Business Awards Australia.
Georgia credits past teachers of the College – Mr Alex Wharton and Mrs Jan Squire for the influence that they had on building her character and showing her what it means to go above and beyond not only in work, but in life in general. Georgia always loved the creative arts and has found that in marketing she can use her creative mind in the corporate world.
Since completing a Bachelor of Commerce in Marketing and Media, Georgia has been working as a Marketing and Operations Manager at Sciberras Group Real Estate where she has enjoyed the challenges and opportunities to challenge the status quo. As a result of her exceptional work at Sciberras, Georgia was named Operations Manager of the Year.
When asked what her advice would be for the current students at William Clarke her response was All in all, do what you love and dream big.
Georgia credits William Clarke College for playing a large role in shaping who she is today and she constantly gives thanks to those who have invested time in her and challenged her to make her who she is today.
Well done Georgia!
Go Back