Olivia Silcock – 4th at the International Science and Engineering Fair in Texas
General News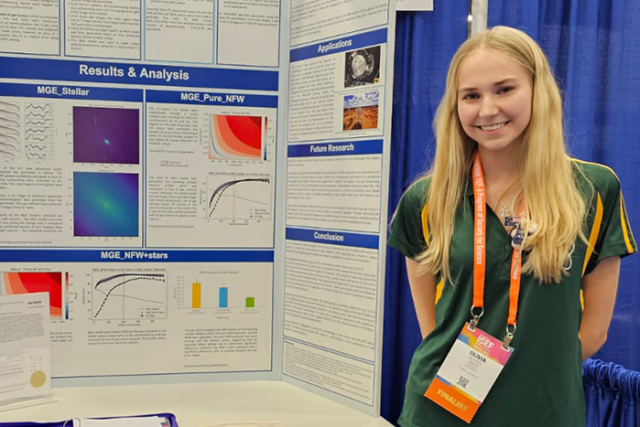 The College Community congratulates Olivia Silcock (Class of 2022) who placed 4th in the recent International Science and Engineering Fair in Dallas, Texas.
Olivia submitted her 2022 Science Extension project that she completed as part of her HSC to the Australian Science and Engineering Fair (AUSSEF) who selected her as one of nine students to represent Australia at the world's greatest young scientist fair – Regeneron ISEF.
Olivia's project, titled "Measuring the Dark Matter in Galaxy NGC5102 Using Combined Observations of Gas and Stars" was showcased at the fair and individually judged by all seven judges who asked her many questions about her project.
Olivia reflected that although judging day was an exhausting, it highlighted how passionate she is about science. Olivia hopes to pursue her passion for science, specifically astrophysics and aims to have her project published in a scientific journal. The project can be viewed on https://projectboard.world/…/phys059-measuring-dm….
Congratulations Olivia!
Go Back