Business Careers Expo
General News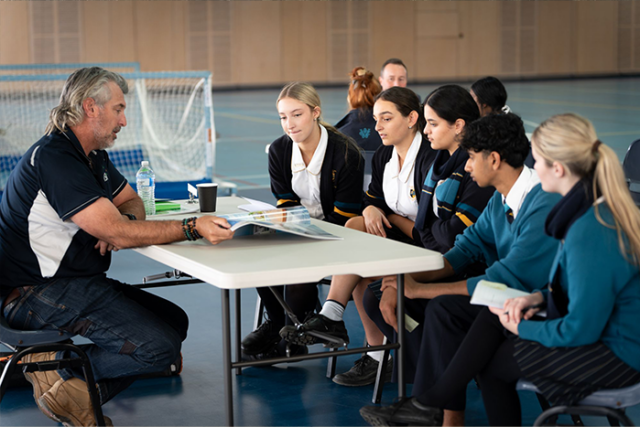 We extend a heartfelt thank you to the members of our College community who joined us at the Business Careers Expo at the College last Thursday. This event served as a platform for students in Years 10, 11 and 12, who hold a keen interest in pursuing a career in the realm of Business. It provided a valuable opportunity for students to interact with professionals from our Parent and Alumni community, currently established in various domains within the Business arena.
During the event, students had the chance to engage in insightful discussions with these professionals, delving into the intricacies of their roles and the pathways they undertook in their careers. In turn, the professionals generously shared their guidance, leaving a lasting impact on our students and motivating them to aspire towards their ambitions. As a result of this enriching afternoon, students came away from the afternoon with a greater understanding of the diverse array of business careers, their enthusiasm kindled and their dreams emboldened.
Our College consistently organises sector-specific career expos catering to our Secondary School students. Our next expo will be focussed on Trades. We look forward to linking tradespeople in our community with our students and inspiring them in their career choices.
Go Back