Primary School Awards
General News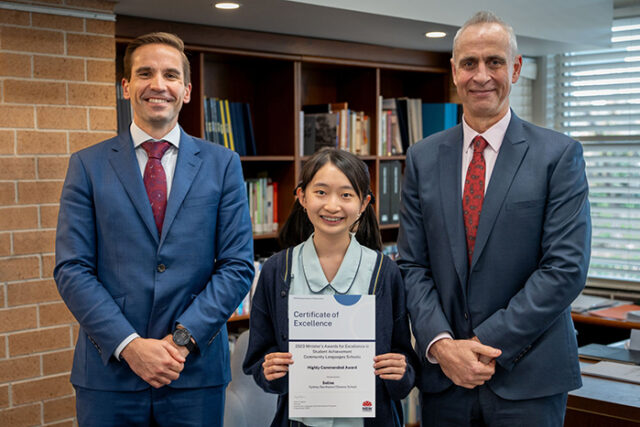 Exciting times are unfolding in our Primary School, as we extend our warmest congratulations to three outstanding students for their exceptional achievements. Saline C (Year 6) has been awarded Highly Commended in the 2023 Minister's Awards for Excellence in Student Achievement, Community Languages Schools. It's noteworthy that only 10 students across NSW receive this esteemed recognition annually. The award's criteria encompass language proficiency, achievement levels, dedication to community language studies, and active involvement in language and cultural pursuits. Saline currently studies Chinese through the Sydney Northwest Chinese School.
In addition, Anasha B (Year 5) and Megan D (Year 4) were both named as State Finalists for the 2023 Prime Minister's Spelling Bee. The Prime Minister's Spelling Bee challenges students to master 30 spelling words in an engaging format, where they strive for precision, race against the clock and compete with fellow students across Australia.
We commend these Primary School students for their unwavering commitment to learning and extending themselves beyond the classroom.
Go Back