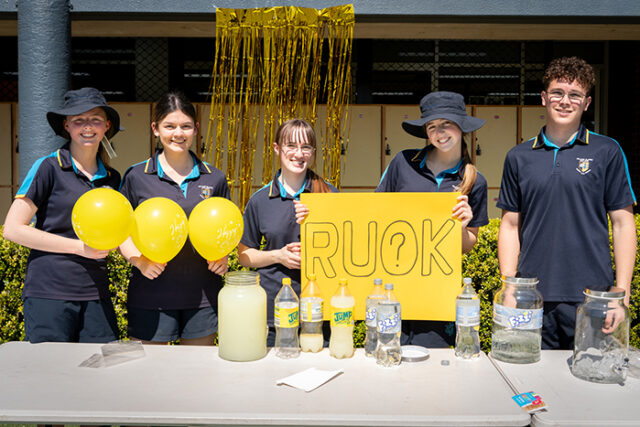 R U OK Day is a National Day of Action when we remind each other the importance of asking 'are you OK' and start meaningful conversations where we listen to each other so that we all feel supported and connected. This year both students and staff took part in activities to promote the importance of RUOK Day.
The students ran a free lemonade stall at lunchtime, where along with lemonade, they distributed handwritten messages of encouragement emphasising the truth about how much each of them is special and loved by God.
Staff were treated to Coffee, Cookies and Conversation in the Staff Centre. The College Counsellors alongside People and Culture created an inviting and relaxing place where they could take time out of their busy day to connect with each other. Conversations flowed as staff were provided with their own well-being booklet with colouring in pages and important information on how to support our well-being.
Supporting those around us is what we are called to do every day in a Christ Centred community. We hope that from today's activities, our community feels empowered to make meaningful connections with each other and start conversations with those who may be struggling with life.
"Therefore encourage one another and build each other up as you are already doing." 1 Thessalonians 5:11
Go Back