2019 Major Production 'Guys and Dolls' – Tickets now available
Headmaster's message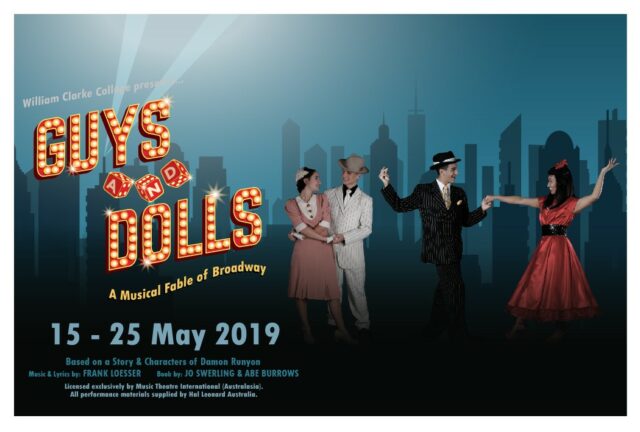 I am pleased to announce that tickets are now on sale for the College's 2019 Major Production of 'Guys and Dolls'.
There will be seven performances, opening on Wednesday 15 May 2019 and closing on Saturday 25 May 2019.
The production features a cast of 65 students from Years 8-12, a 25 piece orchestra as well as students involved behind the scenes in technical, backstage, makeup and other supporting roles.
'Guys and Dolls' is an award winning musical, originally opening on Broadway in 1950. It features hits such as 'Adelaide's Lament', Luck Be a Lady' and the 'Fugue for Tinhorns' in a jazz infused score.
Set in Damon Runyon's mythical New York City, 'Guys and Dolls' is an oddball romantic comedy. Gambler, Nathan Detroit, tries to find the cash to set up the biggest craps game in town while the authorities breathe down his neck; meanwhile, his girlfriend and nightclub performer, Adelaide, laments that they've been engaged for fourteen years. Nathan turns to fellow gambler, Sky Masterson, for the dough, and Sky ends up chasing the straight-laced missionary, Sarah Brown, as a result. 'Guys and Dolls' takes us from the heart of Times Square to the cafes of Havana, Cuba, and even into the sewers of New York City, but eventually everyone ends up right where they belong.
Tickets are available by using this link!
Go Back